Request a Vehicle in Atlanta, GA

If you're ready to upgrade to the new car you deserve, get the exact vehicle you want when you order a Mercedes-Benz through our dealership. After something from our new inventory of Mercedes-Benz luxury sedans and SUVs catches your eye, you can order the exact color combination, trim specs, and options you want. Give our team a call to learn more about how to order a custom car.
What Mercedes-Benz Cars Can I Order?
When you custom order a new Mercedes-Benz through our dealership in Atlanta, GA, we make the full lineup available to you. If you have your eye on a new Mercedes-Benz GLE 350 SUV, build the car you envision parked in your driveway and make your custom order with our dealership. Maybe you're after a new EQS from Mercedes-EQ to transport you into the future?
If you aren't able to find the exact vehicle you're looking for in our inventory of new Mercedes-Benz sedans and SUVs for sale, we want to help you get the car you want. You can complete the form on this webpage to contact us and let us know about the type of vehicle you're interested in. After we know more about the year, model, style, and specs that appeal to you, we'll follow up with your options.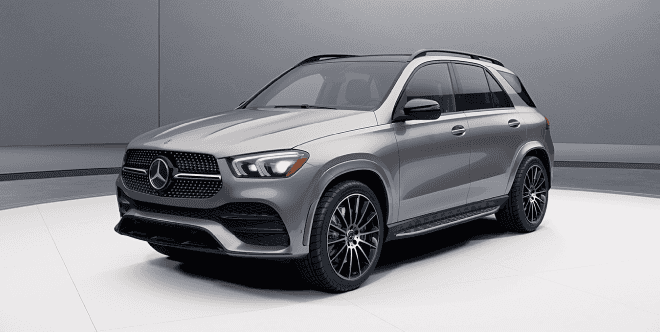 Can I Request a Pre-Owned Vehicle?
You certainly can. Our goal is to help a range of drivers who possess a range of budgets and desires. If you want to order a pre-owned Mercedes-Benz, let us know which year you're looking for, any mileage requirements, and your price range. When you complete our custom pre-owned vehicle order form, be sure to let us know what model, trim, and color you'd like.
Do I Lease or Finance?
We're here to help you find the car you want and the buying strategy that works for your lifestyle. If you'd like to custom order a new Mercedes-Benz GLE 350 and get into your first luxury SUV, you can pay cash for the vehicle, lease, or finance. It's entirely up to you.
If you're still deciding between leasing or financing, our finance team can explain the differences between buying vs. leasing and the benefits both options offer you. If you like to have a new car with the latest tech every few years and don't expect to drive more than 10,000 miles per year, leasing a new Mercedes-Benz vehicle is an excellent option.
Discover More at Mercedes-Benz Atlanta South
The team at our nearby Mercedes-Benz dealership is waiting to discover more about your ideal new car, so we can help you find it and take it home. You can start the process of ordering your custom Mercedes-Benz vehicle by completing the request form on this website, by giving our dealership a call, or by stopping by to see us in person.
---
Can't find the vehicle you're looking for on our website? Fill out the form below and someone will be in touch shortly!