Mercedes-Benz Of Atlanta South – Our Future Plans
---
Work is in progress for Mercedes-Benz of Atlanta South on facilities that will help to deliver the full luxury experience that represents the Mercedes-Benz brand and the Jim Ellis customer experience. There are a series of new buildings and renovations happening for Mercedes-Benz of Atlanta South over the next few years. The first phase of plans includes the building of an all-new brand center (see rendering pictured below) to replace the current Mercedes-Benz of Atlanta South dealership in South Fulton. The new facility is currently being built across the street (in Union City) from the current facility. See the groundbreaking ceremony video below. This construction project is now underway and is expected to be open for business by the first quarter of 2024. Following the opening of the new brand center, renovations of the current dealership will begin, transforming that building into a Mercedes-Benz Van Center.
---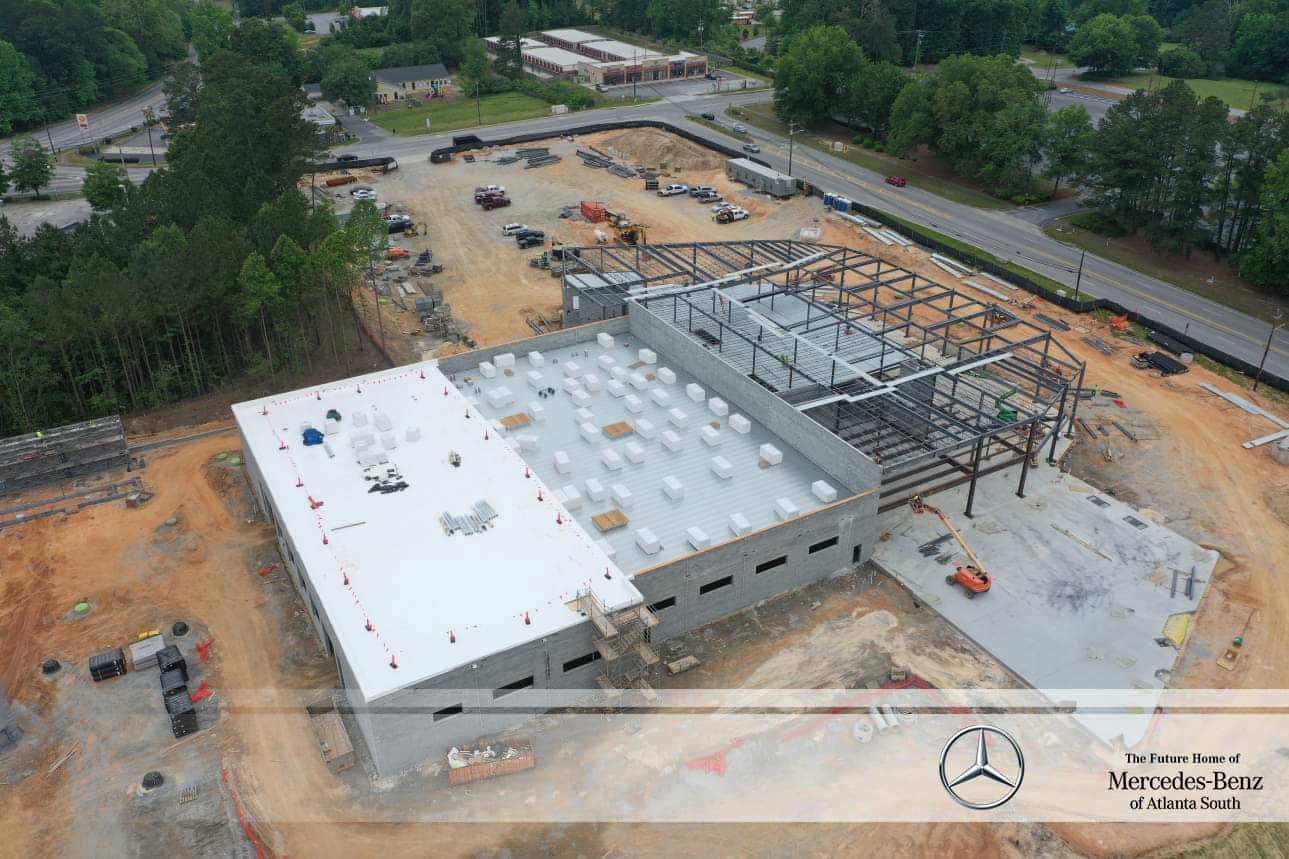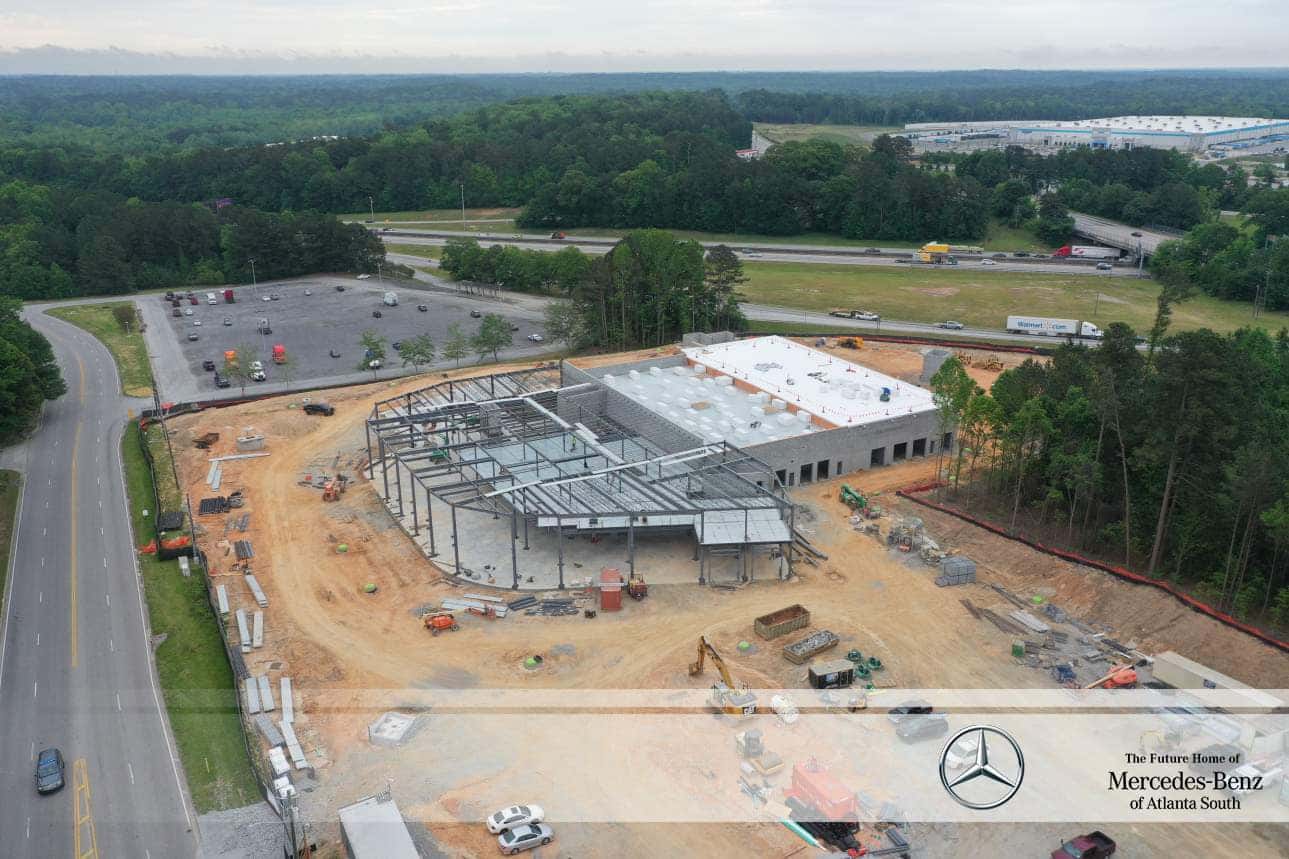 ---
Here are some features of the new Mercedes-Benz of Atlanta South dealership that clients can look forward to:
A 14-vehicle showroom that includes a state-of-the-art complete digital Mercedes-Benz emersion experience
Mercedes-Benz Heritage Hall Museum
Mercedes-Benz Café and customer lounge
Covered open-air three-lane customer service reception drive
Multi-function event space and outdoor patio
Two indoor vehicle delivery bays
A service area that includes 39 vehicle service bays
Three detail bays and one drive thru automatic car wash
Onsite training facilities, including a university style training facility on the second floor of the dealership and a training bay in the service area
Expanded security features, to include a welcome station and gated entry system
More details on the plans and progress will be shared as they come to fruition. In the meantime, sales and service representatives will continue to offer an elevated customer service experience at our current facility.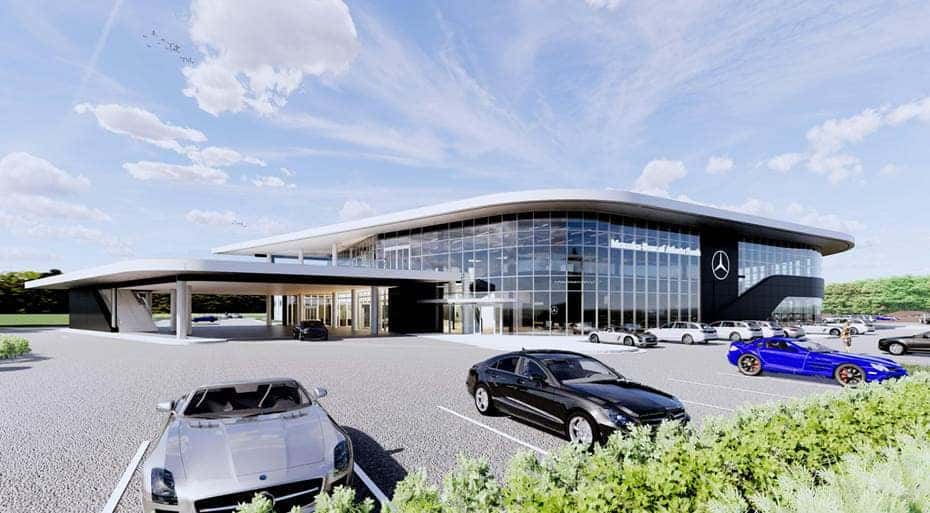 The groundbreaking for the all-new Mercedes-Benz of Atlanta South Brand Center took place on November 30, 2022. We were privileged to have representatives from Mercedes-Benz and Union City present for this event. You can view the video here.
---
See Our Progress
---